OUR OFFER FOR THE 2023 SEASON
PARTICIPATE IN OUR EVENTS
Afterworks on July 6th and 20th from 5 p.m. to 10 p.m.
Winegrower for a day in September
Theater night in October
Organize your seminars, professional meetings or training within our Maison de Vignerons. We provide you with 3 meeting rooms, depending on the number of participants.
Possibility of lunch on site at the St Vincent cellar with a cold buffet set menu, with a breakfast option. Also, we offer you our activities: visits of our cellars, Segway rides in the vineyards and tasting workshops.
By reservation only, from Tuesday to Saturday
Guided tour by a winegrower and champagnes' tasting
PICNIC
A gourmet break in the heart of the vineyard, enjoy the landscape while savoring our food & champagne pairings.
Duration: 2h
From 2 to 15 people
Price: €42 / person
LOCAL LUNCH
In our cellars, with family or friends, share a three-course meal in harmony with three of our cuvées.
Duration: 3 hours
From 2 people
Price: €69 / person
GASTRONOMIC MENU
In full immersion in our Saint Vincent cellar, share a flavorsome four-course menu paired with a selection of our vintage champagnes.
Duration: 3 hours
From 2 people
Price: €81 / person
A different approach: discoveries, delicacies and sensations
THE MEMORIES' FACTORY
With a winegrower, explore and discover our cellars before tasting 3 of our champagnes.
Duration: 2h, at 10am or 2pm
From 4 to 15 people
Price: €10 / person (refunded with the purchase of a bottle of wine)
THE SENSES' FACTORY
With a winegrower, immerse yourself in the secrets of ours and enjoy with a pairing of 3 local pieces and 3 vintage champagnes from Les Caractères.
Duration: 2hours, at 10am or 2pm
From 4 to 15 people
Price: €20/person (€8 refunded with the purchase of a bottle of wine)
THE THRILLS' FACTORY
Go on an exploration with a Segway! Discover our vineyard, take a sparkling break straight out of your backpack then finish your tasting in the heart of our House.
Duration: 1 hour
From 6 people
Price: €45 / person, €35 for children from 15 to 18 yo
A TRIP TO THE CÔTE DES BAR
The Côte des Bar is one of the five main wine regions of Champagne. It is located in the most southern part, south of the city of Troyes, between Bar-sur-Seine and Bar-sur-Aube, which gave the region its name.
This territory lays on 8,000 hectares of vineyards, alternating with forests, hills, villages and a multitude of rivers. Its character is both very authentic and extremely natural (see www.tourisme-cotedesbar.com, in French). And in the heart of that region lies the Arce Valley, the terroir of the Chassenay d'Arce brand and our winegrowers.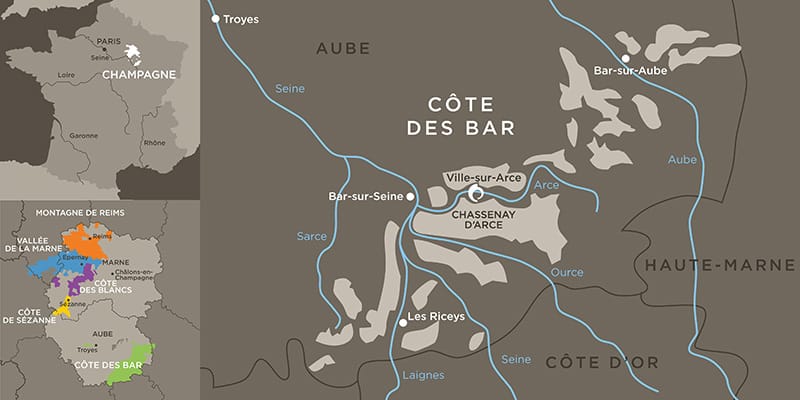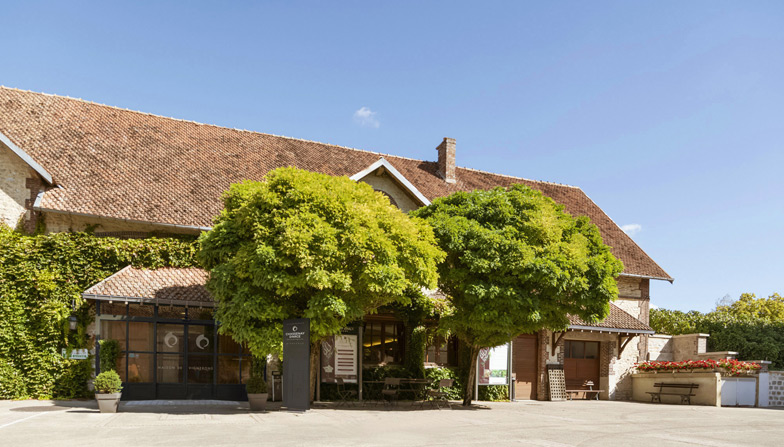 It all starts with a fun tour of the 19th century cellars and "Secrets of Winemaking," an educational exhibit that explains all of the work of a winemaker in Champagne, from the vine to the bottle.
Finishing with a tasting, you will find our entire range of champagnes available in our shop.